Entrepreneurs share the same goal, and that is to meet the needs and wants of their clients. Successful business owners are no different from aspiring ones when it comes to objectives. The set objectives at the beginning of planning your business should be your final destination in your business. Business owners should focus on making their client's satisfied and establishing long-term goals. Everyone is capably owning a business if they have the heart and passion for the industry. If none and you are forcing yourself to follow the trend, then maybe exclude entering the business world to your list. Try another one that would make you happy. Learning to embrace the nature of business is a commitment. And when we say commitment, you have to take full responsibility for this task regardless of the endless challenges. If you are doubting your capability to make an effective business plan for your business, then you must try harder. Always keep in mind that it is worth the wait. You must study how to write a business plan thoroughly. To further elaborate on this topic, here are the steps to create an advanced and successful business plan.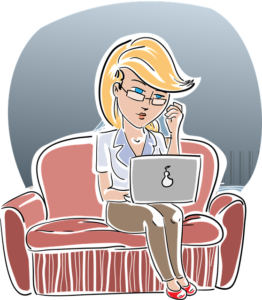 Read More: How to Prepare a Business Plan? | The Need of Strong and Impressive Business Plan Writing Help
1. Write an executive summary
To make it clear for your readers, you have to show an overview of your business and your plans. Use strong and convincing statements to attract the readers and further continue reading the entire content of your business plan. 
2. Discuss the opportunity
So, the question is, who is your target market and the competition? You need to give them statements based on your market research. Be sure that you are giving them informative details to support your concerns about the market. So, how to write a business plan that exceeds the expectation of everyone? The answer is simple, you have to elaborate on everything that they need to know and what can they expect if they continue to patronize the business. 
3.Marketing plan
Above all, you should understand the competitive world of business. A marketing plan is the overall planning of your business strategies. It should focus on how can you convince people to avail of your products or services. What marketing tools should you use to get the customer's loyalty. 
4. Financial projections
It is the crucial part of your business plan as it highlights all the expenses that you need to make a product/service possible. You have to carefully plan for your financial projects as one wrong move can make everything fall apart. Business plan experts know how to write a business plan that is particular not just in marketing campaigns but also focused on the financial aspects of the business. 
Read More: The Winning Restaurant Business Plan Writing | Credible and Reliable Market Research Company in Dubai
5. Business operations
In this section, you have to discuss how will you run your business? who are the persons behind the operations of your business, and how can you maintain your business despite changes? It should be planned appropriately. The business operation will determine if your business has what it takes to be successful in the industry.
Read More: