Starting a business requires a lot of effort and to implement a business, one needs a business plan to represent the idea behind doing the business. The business plan will help in guiding one through the entire stage of the business. The business plan will assist in achieving milestones like getting funds, permissions, licenses, and other such things. It will focus on presenting the key points that are important for the business. While starting a business in Dubai, you can get help from Business Plan Writers in Dubai. There are some simple ways to writing a business plan for startups in Dubai.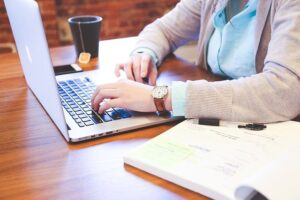 Your business plan should represent that you are passionate about your business and it should give a clear description of your business and all the details related to it. There should be details such as management of your company, finances, SWOT analysis, market plans, and projections of your business.
The research should be done in detail and use authentic resources to do research for your business plan. The financial details that are provided should be authentic and accurate to ensure a trustworthy relationship and that can help you in increasing your image.
The business plan should be written by following the templates that is offered to you by free zones or any other organizations and include information that is required. This can be done by getting help from Business Plan Writers in Dubai.
Additionally, you should make sure to include an overview of the business, details regarding the products and services, overview of the market, type of marketing or sales strategy that will be used, planning of operations, financial forecasts, and summary.
you have written all the sections, you should not hesitate in getting a second opinion. You should get it proofread by any third party to ensure that all the points are included properly. It should be revised until it is perfect to be presented before the investors and other institutions.
If you have done a business before, you should make sure of not repeating the same mistake again. This will help you to set up your business as well as put your business ideas efficiently in front of the investors.
All the best for starting up a business. If your business goes according to the business plan, then your plan was perfect. Make sure to consider also asking guidance from professional Business Plan Writers in Dubai.